Kent County seniors operated underground betting ring
18-08-2015
The Kent County Sheriff's Office has charged two elderly men with running an
underground gambling ring
. The duo includes Mark Irwin Stouten (73), and Barry Bartlett (66), who conducted their business at West Side Putt-Putt's Bar in Grand Rapids (Michigan).
Illegal betting at bar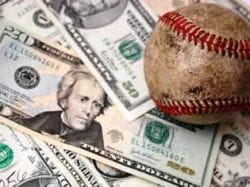 Authorities claim that Stouten and Bartlett accepted bets without the required licenses. Undercover agents visited West Side Putt-Putt's Bar, and witnessed how customers placed real money
bets on sporting events
. One of the suspects accepted an illegal bet from one of the police officers.
Third suspect at large
Investigators with the Kent County Sheriff's Office raided the Grand Rapids-located establishment a couple of months ago. Stouten and Bartlett have been charged based on the police investigation. A third
suspect is still on the run
, while the other two men are due before the judge on September 3 for their first court appearance.