Gambling IT manager cheated his bosses out of £19 million
21-08-2013
38-year-old Jonathan Revill is heading to prison after he cheated his bosses out of almost £19 million. Revill was employed as an IT manager at an energy company located in Leeds. The father-of-one revealed he would easily bet £300,000 on a single sporting event.
Secret betting problem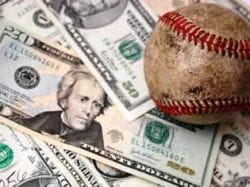 Revill has been sentenced to seven years in prison. The West Yorkshire resident was arrested and subsequently lost £20,000 while betting online. Revill managed to keep his gambling habit a secret for his spouse and daughter. They discovered his betting problem when he was detained and they found out they had to move out of their £500,000 house.
Private deliveries
The 38-year-old worked at GDF Suez Energy in Leeds, which is a subsidiary of GDF SUEZ. According to court records, Revill forged documents to order
computer paraphernalia worth almost £19 million
over a period of 36 months. He had the equipment delivered to his house, after which he sold it online. Revill used the 'profit' to finance his
online sports betting
habit.
High-value bets
British media report that the father-of-one wagered on multiple sporting fixtures, including tennis, football and baseball. Revill placed huge bets on matches at Roland Garros, in addition to high-value bets up to
£13,000
on England´s fixture with Brazil. He continued to place bets regardless of the results, which clearly demonstrates his betting problem.