Corruption scandal hits Norwegian soccer
15-07-2012
A Follo FK player has been arrested in connection with a corruption scandal that has hit Norwegian football. The
arrest
follows an investigation by the Norwegian police, which has not released any details about the arrested player.
Corruption scandal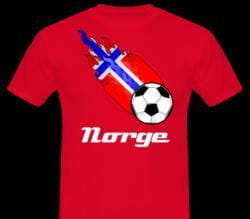 "This arrest is clearly an important step in the investigation. However, the suspect still needs to be proven guilty," according to a spokesperson of the Football Association of Norway. The investigation focuses on two matches in late June. Østsiden IL beat Follo FK after they were 3 – 0 down. The other suspicious game included Frigg Oslo FK versus Asker, which resulted in a smashing 7 – 1 home victory.
Norwegian football matches
The Football Association of Norway started a probe after Follo FK expressed concerns about their match on June 24. Subsequently, the match Ullensaker/Kisa IL versus HamKam was called off. A criminal investigation was the result of an official complaint by the Football Association of Norway, which was filed one day after the Ullensaker/Kisa IL – HamKam was scheduled.
Match-fixing confessions
Claus Lundekvam, who used to play for SK Brann and Southampton F.C., confessed to have manipulated results when he played in England. The former defender stated he had gained a lot of money by wagering on football. Additionally, Norwegian football manager Martin Andresen was tipped by one of the players of a Spanish team. He told Andresen that his side would lose the game, after which Andresen placed a bet on that Spanish game.