Corruption and betting new challenges during Olympics
29-07-2012
IOC President Jacques Rogge fears that match-fixing and betting may put this summer's Olympics in danger. Rogge believes that betting and match-fixing are even bigger risks than doping. "Doping has been the main threat so far, but we are now facing two new dangers. A huge number of countries are struggling to deal with match-fixing and illegal betting," the IOC President stated.
Monitoring unit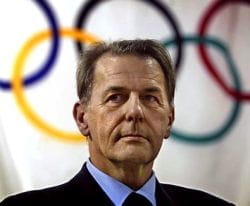 Those gambling activities mainly originate in Asian countries, where illegal betting is flourishing. The International Olympic Committee has launched a monitoring department in order to fight underground bookmaking in the regions of Asia. That monitoring unit cooperates with the Metropolitan Police and the UK Gambling Commission.
Tangible signs of corruption
The Gambling Commission's Director of Regulation, Nick Tofiluk, believes that the threat of corruption is negligible. "We don't expect corruption to be a major danger for the Olympics as there are no tangible signs of corruption. On the other hand, any form of corruption obviously would have a massive impact on the Olympics," Tofiluk added.
Unstoppable plague
BestOnlineCasino.com recently informed you about illegal gambling activities in Asian countries.
Malaysian police conducted 150 raids on global gambling syndicates
, while Norwegian football was hit by a corruption scandal. There were also reports of match-fixing in Germany, Turkey and Italia. It appears that corruption has become an unstoppable plague.