Celebrities with a gambling problem: Paul Merson
29-03-2014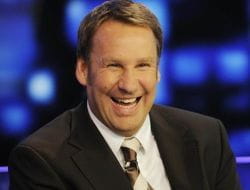 Paul Merson not only suffered from drug and alcohol abuse, but the former Arsenal midfielder was also a compulsive gambler He could easily place
wagers up to £30,000
, resulting in huge gambling debts.
Gambling problem too strong
In 2003, Merson decided to come clear and unveiled his betting problem. The former England star saw no other way out than joining
Tony Adams's Sporting Chance Clinic
. "I managed to overcome my alcohol and drug addiction, but I'm not strong enough to beat my betting problem", Merson stated in 2003.
Desperate
At the height of his addiction, Merson wanted to break his hand to prevent him calling his bookmaker. The
football legend
gambled away his £800,000 pension during an exorbitant gambling spree. Merson managed to lose a whopping £7 million thanks to his out-of-control betting habit.