Celebrities with a gambling problem: Paul Gascoigne
21-12-2013
English football fans will always remember Paul Gascoigne's goal against Scotland during Euro '96. After his playing career, Gazza jumped out of the frying pan into the fire. Besides struggling with alcoholism and a drug addiction, the former football genius also developed a gambling problem.
Drunken betting party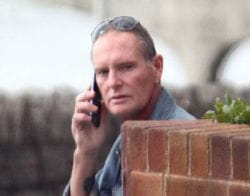 In September, Gascoigne was drunk again and together with some friends he was enjoying himself at a Boscombe-based betting office. The
excessive gambling session
lasted two days and things got out of hand. One worker at the Coral shop even informed a nearby betting shop about Gazza's state.
Fatal combination
"He continues to live on his fame as a talented football player, but the combination gambling and drinking is fatal. Gascoigne was
betting large sums of money
, and one might ask where he gets all that money from," one of the staff members commented.
Suicide threat
Gascoigne not only likes to
bet on sporting events
, he also loves to spin the reels of gaming machines. The 46-year-old football legend blew all his money on gambling machines on many occasions. Last summer, Gazza threatened to kill himself after he was kicked out of a local casino. The incident took place at the Boscombe Pier.