Celebrities with a gambling problem: Dominic Matteo
28-06-2014
Dominic Matteo was hooked on gambling, especially betting on horse racing. Gambling is
spreading like wildfire
among British footballers, according to the former Liverpool and Leeds United player. "The popularity of gambling is the result of an abundance of spare time and money among footballers", Matteo once said.
Telephone betting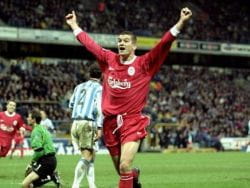 "I believe gambling has become a serious problem among footballers. The thing is, betting is everywhere available nowadays. My
sports betting
habit spiraled out of control when I discovered telephone betting. Before I realized it, I was placing bets of thousands Pounds over the phone. I confess I blew away nearly £1 million in sports betting",
the ex-Premier League star
said.
Responsible father
In 2005, Matteo became father of a daughter, after which his
gambling problem
weakened. "The birth of my daughter Luisa turned out to be my salvation. It became clear to me that I was betting with Luisa's future and that was unacceptable. As a father I wanted to give her a decent life", Matteo added.