Celebrities with a gambling problem: Dietmar Hamann
15-02-2014
Football fans surely remember Dietmar Hamann who spent eleven seasons in the Premier League. Hamann was an influential midfielder who played for top teams, including Bayern Munich, Liverpool and Manchester City. The German international was also a pathological gambler, which was an open secret.
German high-roller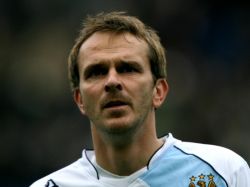 Hamann was famous for betting huge amounts on sports events. On one occasion, the ex-City midfielder reportedly
lost about £300,000 in cricket betting
. In early 2012, Hamann unveiled his gambling addiction. After his marriage ended, the legendary Premier League midfielder started betting as he felt lonely.
Painful experience
The former Liverpool star described his days as a problem gambler as 'painful', while it also cost him a lot of money. "At a certain point you have to face your problem and ask yourself if you want to continue this way. I lost £200,000 in one night, which was a rather painful experience", Hamann once said in an interview.
Risky pastime
Hamann, who now works as a sports writer, has managed to overcome his gambling problem thanks to his German fighting spirit. "On some occasions I won large amounts, but I suffered big losses more often.
Sports betting
is fun, but when you bet large amounts on a regular basis, it becomes tricky. At the end of the day, I think it has made me a stronger person", Hamann added.