Celebrities with a gambling problem: Ashton Kutcher
31-05-2014
Two and a Half Men star Ashton Kutcher caused something of a stir, when he made a rather
surprising claim
. In early last year, Kutcher unveiled his involvement in an extensive sports betting syndicate.
Complex sports betting ring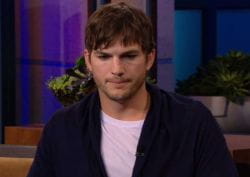 The former That '70s Show actor claimed he was the front for an illicit gambling organization that operated across the US. He confessed to his role in an interview with Esquire, in which he demonstrated his knowledge of the complexity of such a
sportsbook syndicate
.
Front for criminal organization
Kutcher also confirmed that the syndicate in question used him as a front for the illegal activities. "The idea was that people would think that I was a foolish, rich actor who loves football", Kutcher said. The
sports betting
ring focused on college football and raked in nearly $750,000 a month.
Messenger betting
Additionally, it was rumored that the
underground gambling ring
paid Kutcher to place wagers. Such practice is known as 'messenger betting', which is prohibited in Nevada. He could be sentenced if authorities would prove that the syndicate paid him for his betting services. To date, authorities haven't launched an investigation into Kutcher's alleged role in the operation.