Cannabis farms as a way to feed gambling addiction
06-05-2015
Gary Weymes is heading to jail for three years after he grew cannabis, and laundered money to feed his gambling addiction. The Hull resident spent lots of time at betting shops, where he was a regular visitor. He once placed a
£20,000 bet
, according to court documents.
Sports betting addiction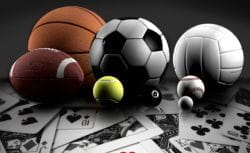 Weymes operated two cannabis farms, which generated more than £1.3 million in cash. Authorities believe that Weymes had been growing cannabis for several years, allowing him to place massive
bets on sporting events
. The 34-year-old Hull resident suffers from a serious gambling addiction, which forced him to seek huge amounts of money.
Rewarding cannabis factories
Officers with the Hull Police Department discovered the two cannabis farms in July 2014. Weymes was growing 47 plants at the time of the raids, which would have
yielded approximately £25,000
. Police believe that Weymes wagered nearly £10,000 at bookmakers from 2012 to 2014.