Betting addict lawyer jailed for 14 months
08-05-2014
Stewart Costello is a big sports betting fan, but things spiraled out of control. He lost more than £20,000 in betting over a period of six months. The 32-year-old lawyer started stealing from clients to finance his gambling problem, and he now faces a 14-month jail term.
Sleeping at work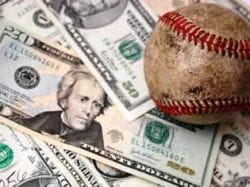 The Taunton solicitor embezzled £14,000 from two clients to fund his
betting addiction
. His co-workers became worried as Costello looked a mess and even spent the nights in the office. The firm launched an investigation, which unveiled Costello's embezzlement. He had asked two clients to transfer money to his private account.
24/7 betting
His betting losses
exceeded the amount of £20,000
, the Taunton lawyer stated in court. "Betting dominated my life, and I just couldn't stop placing bets", Costello noted. He gambled almost non-stop, and even Gamblers Anonymous sessions were in vain. Costello feels enormous remorse over his actions.