62-year-old suspect arrested in betting bust
20-07-2013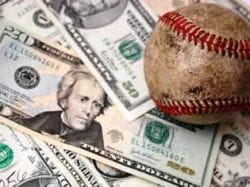 A 62-year-old Hanover resident has been detained for alleged illegal betting activities. Gilbert P. Utz Jr. is also accused of possessing gambling-related items. The arrest followed an investigation conducted by several entities, including the Pennsylvania State Police and Bureau of Liquor Control Enforcement.
Illegal betting at tavern
An undercover agent visited the High Street Tavern based in Hanover on various occasions. Gilbert P. Utz Jr. accepted several bets on football matches. The 62-year-old provided gamblers with betting forms, which they could also drop off at the bar. The Hanover resident claimed he only received a
free dinner
for participating in the illegal betting ring.
Two years in business
Police officers arrested Utz after the undercover operations had unveiled the
illegal betting operation
. The 62-year-old suspect stated that he had been working for the underground gambling ring for about two years. Utz claimed he received the betting forms from another man, who got them from another individual.