Woman makes up robbery story for game of poker
11-09-2012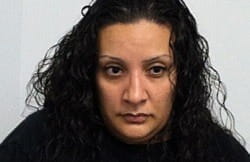 A woman was arrested in Beaverton because she made up a story so her boyfriend would not find out she was gambling. She called 911 and told police that a muscled man jumped in her car with a knife, telling her he was going to rape her. She was molested while trying to escape. She used her keys to get away and ran.
Headlines
The story made headlines in the local newspapers, but yesterday the woman confessed to making the whole thing up, after conflicting proof was found. The woman was subsequently arrested for giving a false statement to police.
Proof
The police found security footage of the woman playing poker at the time she alleged she was being harassed in her car. The woman confessed to being too scared to tell her boyfriend that she was gambling.
The Beaverton police underlined the consequences of certain false accusations. It causes a lot of stress and fear in a community. People feel unsafe and insecure. The arrested woman is still awaiting her sentence. This is not the first time that someone has been caught making dumb move that was caught on tape.
An Australian casino robbery was recorded
by security cameras and solved.