The ten most popular casino games: Pai gow poker
20-06-2015
Pai gow poker is hugely popular among gambling aficionados from all over the world. Sam Torosian and Fred Wolf are the creators of the
exciting mix of traditional poker and the Chinese game of pai gow
.
Both social and fun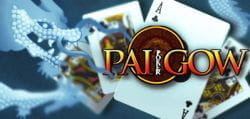 Double-hand poker is another name for pai gow poker that features a standard 52-card deck and a single joker. The slow game-play and many pushes are some characteristics that set
pai gow poker
apart from other poker variations. Competitors try to beat the banker, which means players frequently jointly win and lose. For that reason, pai gow poker is an entertaining game with a community twist.
Massive win thanks to side bet
Pai gow poker is not only a social game, it can also be quite rewarding. A few months ago, a gambling enthusiast took home a whopping
$209,494
whilst playing pai gow
poker at Red Hawk Casino
. The fortunate player in question, identified as Alexa, benefited from the $1 side bet, which resulted in the staggering win. Alexa will use the money to start a college savings plan.