Shanghai authorities smash underground poker ring
13-05-2015
Shanghai authorities have flushed out a black-market poker den with the arrest of eight people. Police believe that
gamblers bet a whopping $8 million
at underground gambling each month. All suspects are accused of involvement in the illegal poker parties.
Illegal gambling promoted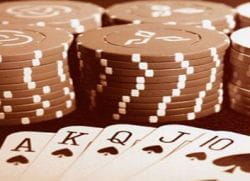 A spokesperson for the police revealed that one of the suspects used social media to promote the underground gambling events.
WeChat
and Momo were among the websites where the poker parties were advertised. The majority of the gamblers were allegedly young people who gambled at a residence located in one of Shanghai's financial districts.
Rewarding poker parties
Gamblers also enjoyed other services, including food, beverages, credit, and insurances. The suspects reportedly hosted 20
underground poker
events over the last couple of weeks, which resulted in commission fees worth nearly $644,000. Police officers barged into the residence, followed by the arrest of the eight suspects. They also recovered gambling paraphernalia, including poker chips. Additionally, police arrested six people who were gambling at the time of the raid.