Minnesota resident accidently wins WSOP title
15-06-2015
Nobody likes to make mistakes, but sometimes they can result in a pleasant surprise. Meet Christian Pham, a poker pro who
thought he had entered a no-limit Texas Hold 'em poker event.
The 40-year-old man had actually signed up for a no-limit deuce-to-seven draw lowball tournament, which he even won.
Extremely successful debut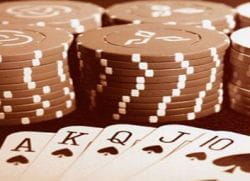 Pham managed to defeat 219 of the top competitors, which resulted in a staggering World Series of Poker title. "When the croupier dealt five cards it became clear that I was playing
another game than I had planned
. I tried to follow the other players as I had never played the game before", the 40-year-old Minnesota resident said.
Fast learner
He appeared to be a fast learner as he became the
winner of the poker tournament
. "A few competitors were so kind to give me some tips, allowing me to learn the game more quickly." Pham took home a whopping
$81,314 in cash
courtesy of the victory. The poker professional from Minnesota also received the famous golden bracelet.