Hotel manager stole money from poker machines
10-02-2014
Under New Zealand law, all businesses that offer gambling machines are obliged to bank proceeds. However, Michael Anthony McGurk used
$35,000 in pokie money
to pay hotel costs. The hotel manager has been found guilty of theft, which was unveiled during a routine audit. 54-year-old McGurk was convicted of theft in the Auckland District Court.
Community gambling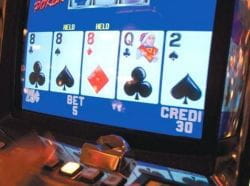 Poker machine revenues are considered as
community funds
as they are operated by charitable foundations, read a statement made by the prosecution. Businesses that offer the gambling machines or companies that own them only hold the money. The sentencing hearing is scheduled for March.
Player information display
Poker machines are extremely popular across New Zealand and you can find 'pokies' in many hotels and bars. All poker machines feature a so-called 'player information display', which provides players with gambling information. There are only six casinos in New Zealand, all of which offer poker machines.
Skycity Casino Auckland
is the largest casino in New Zealand.