Ex-NYPD detective accused of underground poker activities
10-04-2015
Poker fans in Staten Island are familiar with the name '5th Street'. This underground poker parlor generated huge amounts of money, and a retired NYPD detective was one of the croupiers. For that reason, Ralph Mastrantonio now
faces a jail term
.
Dealing cards after police career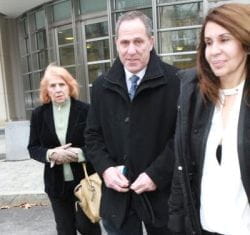 Gamblers could also enjoy Italian food and alcoholic beverages at the illegal poker den. Police investigation showed that 55-year-old Mastrantonio used to deal cards at the underground gambling establishment.
Police and gambling
Gambling seems to be popular among police officers
as Richard Palase, a NYPD investigator, was also involved in the illegal gambling activities. Palase has yet been convicted, and he faces a prison sentence.
Illegal gambling suspects
"It goes without saying that it's illegal to host
poker events without a proper license
", a spokesperson for the attorney's office for the Eastern District of New York stated. The investigation started in 2011, and included six illegal gambling spots. In addition to the two police officers, a fireman, and his son were involved in the underground gambling activities.