Bryan Micon in the US again for first court hearing
24-06-2015
Bryan Micon is to appear in court on June 25, and for that reason he has returned to the US. The poker pro is charged with operating an
illegal online poker platform
in Nevada. Micon headed with his family to Antigua after police burst into his home back in April.
Unlicensed poker site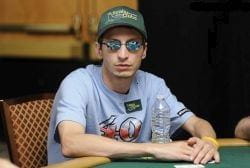 The 36-year-old operated Seals With Clubs, a bitcoin poker site, in the period between March 2014 and February this year, according to the allegations. Micon reportedly didn't have the required licenses to run the online poker platform. The poker player could be sentenced to a
maximum prison term of ten years
, in addition to a $50,000 fine.
Rewarding business
Sources claim that Micon raked in a whopping $12,000 a month thanks to the
unlicensed online gambling site
. "If you check the internet you will find that I established the site in 2011, and that I collected a significant amount of cash as the bitcoin rate went up", Micon admitted in an interview.
Unnecessary operation
Police decided to raid his residence after it had become clear that Micon operated the poker site illegally. The 36-year-old poker pro described the incident as 'overdone' and 'an infringement of his personal freedom'. "It's quite clear that such operation wasn't necessary as everybody knows that I'm everything but a
violent person
", Micon said.