Australian problem gambler jailed for 6 years
13-07-2012
An Adelaide resident stole over $800,000 at work to finance her gambling addiction. Leanne Michelle Scott has now been sentenced to prison. The 42-year-old woman was addicted to playing poker machines.
Risk
Scott finds it odd that the casinos where she lost all the money over 7 years had never taken any action. "I would like to take this opportunity to state that all gamblers run the same risk," she said. Anti-gambling campaigner Nick Xenophon also blamed the gambling venues that enabled her to wager the money.
Effects of antidepressants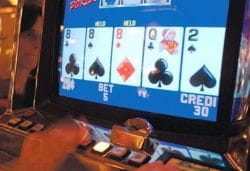 Xenophon added that the state government should also take responsibility. He also mentioned the possible effects of the antidepressants that she used. Anecdotal evidence implicates that the medication could lead to reduced self-control.
No increase in problem gamblers
Research by the Adelaide-based Flinders University School of Medicine reveals that 83.9% of problem gamblers are addicted to pokies. Less than 1% are addicted to internet gambling. It remains unclear why the rising popularity of internet gambling and sports wagering has not led to significantly more
gambling addicts
.