Woman embezzles £300,000 to fund online gambling addiction
13-09-2012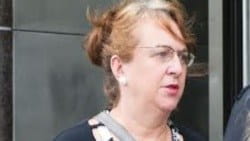 A woman has been found guilty of embezzling over £300,000 at the bank she formerly worked at. She did this to fund her online gambling addiction. Now ex-employee Elaine Barrett stole from private accounts of 49 different customers of the Glasgow branch of the Nationwide Building Society.  
Savings for later
Barrett targeted customers who came to the bank to close their regular account and move the money to a different one. Barrett would then issue the customer with a receipt, but would transfer the money to a made-up account. She would then withdraw the funds herself.  
She got away with it because people tend to only watch their normal bank accounts. Most leave their saving account unattended until they need money from it.  
Two years unnoticed
The fraud took place between January 2008 and January 2010. For two years the 52-year-old got away with stealing money from customers of the bank. The bank refused to give a statement on this matter. Barrett was sentenced to 15 months detention. She supposedly became addicted to online gambling following the death of her father and the revelation that her husband had had an affair.
Gambling addicts are more likely to commit theft to fund their habit. A
police officer once stole at work
by stealing money that had been handed over by foreigners for visas.