Virtual casinos hugely popular among youngsters
01-04-2016
It's an open secret that online gambling is extremely popular among representatives of all social strata. A study by the Toronto-based Centre for Addiction and Mental Health (CAMH) reveals that
virtual casinos are on the rise among young people
. The number of teenagers who gamble online is significantly higher than previously thought.
High rate of online gamblers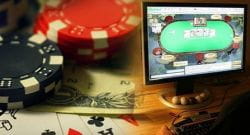 The study was conducted among more than 10,000 teenagers between the ages of 13 and 19 in three Canadian regions. Almost ten percent of the participants noted they had played at an online casino in the last 12 weeks, according to the researchers at the
Centre for Addiction and Mental Health
. Another research shows that 42 percent of adults had participated in a game of chance.
Popular forms of gambling
It is reported that young people mostly participate in:
No-sports betting (22 percent)
Lottery games and scratchers (14 percent)
Skill-based games (12 percent)
Land-based sports betting (9 percent)