Royal Panda hosts cool Game of Thrones promo
20-04-2016
The 24th of April is definitely an exciting day for Game of Thrones fans as it marks the return of their favorite television program. Royal Panda invites you to join the Game of Thrones promotion, which offers
three kinds of generous prizes
.
Play the Game of Thrones title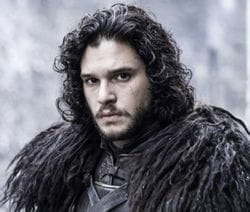 Jon Snow is the man who plays the lead role in this fun campaign as his situation determines which reward you win. This is how it goes down:
Spin the reels of the Game of Thrones online slot for real money on 23 April and on 24 April 2016
Watch the first episode of the sixth season (scheduled for 24 April) to determine if Jon Snow is still alive or dead
Discover which prize you have won
Three scenarios, three prizes
As mentioned, there are three different prizes, which depend on Jon Snow's situation:
In case he remains alive: collect more than $50 in winnings and benefit from a $25 upgrade over your winnings
In case he departed this transitory life: receive $25 over your total losses of $50 or more
Situation unknown: grab a $25 reward over your winnings or losses that total $50 or more
No party pooper
Royal Panda will wait until the 26th of April (around noon) before awarding your prize. This enables you to watch the episode as your reward will unveil what happened to Jon Snow. Head to
Royal Panda
and play the
Game of Thrones
slot in order to join the fun!