Kiwi woman stole money from parents to gamble
25-02-2016
A 36-year-old gambling addict has deceived her own parents to finance her beloved pastime. Tania Maree Salisbury used her father's credit card to play at an online casino. The New Zealand woman also
stole jewelry from her parents, and she took out loans
, using her family's documents.
Misuse of responsibility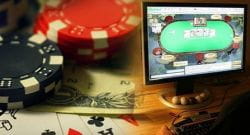 It all started when her parents enjoyed a vacation. Salisbury was supposed to look after their house, which was the perfect moment for her to collect some extra cash to gamble. The 36-year-old woman made 30 deposits at her favorite online casino, using her daddy's credit card. She also misused her mother's debit card to make multiple deposits at the
online gaming site
.
Endless hunger for cash
Salisbury just couldn't stop gambling and needed more cash. For that reason, the 36-year-old took out two loans, using her family's documents. She also stole money from her parents via transactions over the internet and telephone. A judge has ordered the New Zealand
gambling addict
to repay $3,213.89 in damages.