Indonesia intensifies its efforts to combat internet gambling
14-07-2012
Indonesia is intensifying its efforts to combat online gambling. The Communications & Information Technology, Social Affairs, and Religious Affairs Ministries are cooperating to ban internet gambling.
Battle against online gambling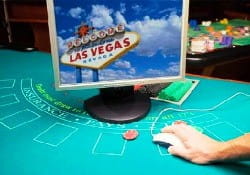 "The Social Affairs Ministry will determine if a website offers gambling or online gaming. We will block all websites that provide gambling," Ashwin stated. Sites providing visitors the chance to win door prizes and to join free lotteries will also be banned, the Director General of Information Technology Application added.
Only a few sites blocked
Indonesia started its crack down on online gambling in 2010. Since then, only a few websites have been banned. The Communications and Information Technology Ministry also launched a
crackdown
against pornography in 2011.
Misuse of licenses
The Social Affairs Ministry licensed 8,000 free lotteries, but there are operators that use the licenses to offer internet gambling. Indonesian residents have an inborn fascination with gambling. "Punters are willing to bet their money, in addition to their cars and houses," Ashwin noted.