Gambling addict university worker embezzled £285,000
18-03-2015
A Fallowfield resident is facing a 30-month prison sentence for
embezzling £285,000
from the university where she worked. Jacqueline Balaam became addicted to gambling and started stealing huge amounts from the Pembroke College. The 41-year-old used the stolen funds to play online bingo.
£6 million in stolen funds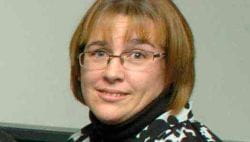 Balaam was employed as a finance officer, a position that enabled her to steal the money. The Fallowfield resident squandered a whopping £6 million on
online bingo
over a period of eight years. Balaam came clean in court, after which she was handed an 30-month prison sentence.
Misuse of position
The online
gambling addict
admitted she committed fraud on 77 occasions over a period of 18 months. Balaam collected more than £285,000 in cash courtesy of the embezzlement. Additionally, she misused her position as a finance officer of Girton Social Club to steal £3,000.
Hooked on gambling
Balaam blew all the stolen money on
online slot machines
and bingo. In 2006, she signed up for an account with the online casino. Balaam admitted she had spending huge amounts whilst online gambling. The 41-year-old woman wasn't able to stop as her gambling habit had spiraled out of control.