Winning lotto player turns out to be good Samaritan
17-12-2013
Meet Tom Crist, who took home $40 million in cash courtesy of a winning lotto ticket. However, the Calgary resident will give away the entire fortune to several good causes. That's what we call a wonderful Christmas spirit.
Unexpected lotto bonanza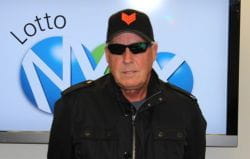 "I didn't even remember which lotto game I had played, neither what numbers I had selected," the Canadian jackpot winner stated. Crist was enjoying a golfing holiday when a lottery official called him. The Canadian pensioner never thought he would win a jackpot of this magnitude. Actually, it's the
largest cash prize ever in Calgary history
.
Main charity
Crist plans to donate the bulk of the lotto windfall to cancer charities after his spouse died from cancer last year. "She was a strong woman but she passed away after a six year fight against cancer," Crist told reporters. "When I heard about the $40 million
lotto jackpot
I knew right way what I wanted to do with the money," he added.
Attention averse
Crist is in the happy position to give away the lotto cash after a successful career at a Calgary-based company. He wanted to keep the jackpot win a secret and just
donate every dime to good causes
. However, Canadian jackpot winners are obliged to take part in or co-operate with publicity. Crist wasn't comfortable with being the center of media attention.