Winning lottery worker allegedly manipulated system
15-04-2015
Iowa Police arrested Eddie Raymond Tipton about three months ago. The 51-year-old lottery official not only played the lottery, he also attempted to claim a
$14.3 million jackpot
. Prosecutors have charged Tipton with fraud as they believe he tampered with the lottery system.
Lottery swindler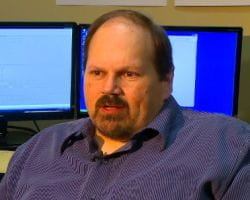 The Norwalk resident allegedly used software to manipulate the random number generator. In this way the system selected Tipton's numbers. Authorities also believe that he
manipulated the CCTV security system
in the Iowa Lottery office.
Failed claim
Initially, Tipton attempted to collect the
multimillion lottery prize
anonymously through a lawyer, Crawford Shaw. The Iowa Lottery declined to award the $14.3 million jackpot as Shaw refused to unveil the identity of the ticket-holder. He stated that he didn't know the name of his client, and the claim was cancelled.
Fraud unveiled
An ex-colleague recognized Tipton on a video released by the police, who were then able to trace him. The 51-year-old Norwalk resident also asked two other friends to collect the lottery prize on behalf of him, obviously without unveiling his identity. After his arrest, detectives discovered that Tipton had
manipulated the computer system
.