Tennessee resident lands $259 million Powerball jackpot
12-06-2014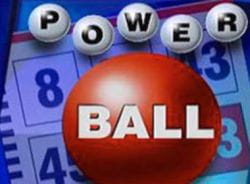 Last night's Powerball drawing has resulted in a life-changing outcome for a Tennessee resident. With 'life-changing' we mean a
$259.8 million windfall
. A retailer in Knoxville, Tennessee sold a Powerball ticket with the winning numbers 14, 18, 25, 33, 49, in addition to the Powerball number 23.
$151.9 million lump sum
A spokesperson for the Tennessee Lottery stated that the winner will receive $151.9 million in cash if he or she opts for a lump sum payout. The probability of scooping the Powerball top prize is
1 in 175,223,510
. The Powerball jackpot has rolled over thirteen times since April 26, from $40 million.
Larger Powerball jackpots
In 2012, the cost of a Powerball ticket increased from $1 to $2, resulting in complaints from the public. Additionally, the popular lottery game became available in California. Both changes have boosted the Powerball jackpot significantly. Last year, a
Powerball player landed a $590 million
jackpot before taxes.