Suspended sentence after imaginary lottery jackpot
10-03-2016
Going on a shopping spree after landing a stunning lottery jackpot is quite normal. A woman from French thought the same, but she was
brought down to earth with a shock
. At the end of the day, the gambling enthusiast was even accused of fraud.
Huge disappointment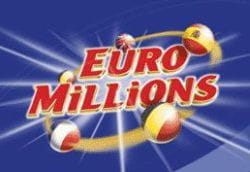 The woman, who is in her forties, splashed out on expensive goods with a total value of nearly £3,000 after winning the
lottery jackpot
. She panicked as one of her relatives found out that she actually hadn't scooped any windfall. For that reason, the French woman claimed that she had been robbed, which would explain her shopping spree.
Suspended jail term
Security cameras unveiled that her
story was actually completely made up
. She was charged with fraud, and a judge ordered her to repay the cash she had spent. Additionally, the unidentified woman was handed a suspended jail term. The amount of the imaginary lottery jackpot remains unclear.