Suicide due to fake jackpots
09-10-2015
There's nothing more frustrating than false hopes. A man from Harriman (Tennessee) decided to end his life as
fake jackpots had driven him crazy
. Albert Poland Jr. fell prey to a scammer from Jamaica who told the dementia patient that he had won jackpots, which didn't exist.
Fake jackpots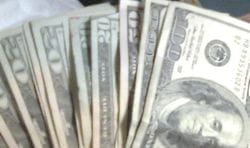 Poland wrote a farewell letter in which he explained the reason behind the suicide. The 81-year-old man also asked his relatives not to organize a funeral. The Jamaican scammer frequently called the victim to inform him about the
fictitious jackpots
. Almost needless to say that Poland first had to pay a certain amount of cash before he would receive the prizes.
Corrupted police officers
Crooks specifically target vulnerable people, including elderly and dementia patients. Corruption is one of the drivers behind the scam operations, according to Jamaica's security minister, Peter Murcott Bunting. "There have been reports of cops and entrepreneurs who accepted
bribes
and thus facilitated the scams", Bunting noted.