Slot players win big time at Eagle Mountain Casino
10-11-2014
Visiting a casino can be very rewarding if lady luck is on your side. Players at Eagle Mountain Casino can bear witness to that fact after scooping some staggering cash prizes. Chris Polhert
turned a $20 bet into a $10,000 win
, while another player cashed $16,155.
Rewarding last spin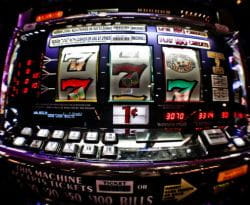 Polhert, a casino patron from Lake of the Woods, had been spinning the reels of a slot machine for about five minutes. Then he got lucky, and landed a $10,000 jackpot. It was the last spin that saw him win the
massive cash prize
. Asked how his plans for his new fortune, Polhert without hesitation replied: "I have no immediate plans for the windfall, but most of the cash will stay in my savings account."
Persistence pays off
Additionally, Heather Hurtado left the
Eagle Mountain Casino
with a cool $16,155 in her pockets. The Porterville resident played one of her beloved slots, which paid out a staggering amount. Hurtado has been visiting the Porterville-based gambling parlor for more than a decade. She intends to use the money for a holiday, and put some of the money in her savings account.