Six-number lottery ticket worth $11,073,738
13-02-2013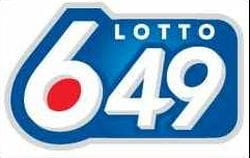 A Canadian lotto player has collected his
$11,073,738 jackpot
at the British Columbia Lottery office based in Kamloops. All numbers on Mitchell Shuter's 6/49 ticket lined up in last week's drawing. The 50-year-old winner plans to celebrate his win in Las Vegas. Seven months ago, another Canadian gambler took home
$16,194,489 in cash courtesy of a winning 6/49 ticket
.
Jackpot celebration in Vegas
Shuter purchased the lucky ticket at a local bodega. The fortunate winner was in a daze after realizing he had become an instant millionaire. "I just couldn't believe it. At first, I was  overwhelmed by the staggering jackpot. I checked the lottery ticket several times to ensure I wasn't wrong. Now it's time to celebrate the win in Sin City," Shuter commented.
Baseball trip to Italy
The Merritt resident has been playing the lotto for a quarter of a century. His previous biggest win was $1,000 prior to winning this staggering jackpot. Shuter will also provide financial support to some relatives and friends who are facing difficult times. The 50-year-old lottery player also plans to visit the World Masters baseball tournament in Italy. "I'm a big baseball fan and the large sum of money enables me to attend the tournament that takes place in Torino," the winner added.