Secret Coalisland resident scoops £1 million jackpot
26-08-2013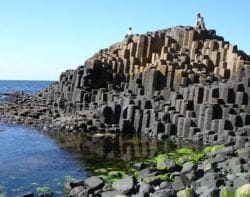 How about turning a $10 bet into a £1 million lottery win? That's exactly what happened in a small town in County Tyrone, Northern Ireland. The winner bought a £10 scratch card that turned out to be an extremely lucky one as it was
worth a whopping £1 million
.
Secret jackpot winner
In order to stay out of the spotlight, the new born millionaire is hiding and his or her identity remains secret. So far, the lucky winner has not claimed the life-changing jackpot. A spokesperson for the British lottery refused to comment when asked about the
winning scratch card ticket
.
Lucky Northern Ireland players
There have been multiple Northern Ireland natives who won big time in the lottery. There was an ex-bus driver who enjoyed a £10 million cash prize back in 1996. Eight years later, Iris Jeffrey from Belfast took home
£20.1 million in cash
courtesy of a winning lottery ticket. That's what we call a 'lucky bastard'.