Santa Clara County service station sells $425 million Powerball ticket
20-02-2014
One lucky lottery player has become significantly richer thanks to a winning Powerball ticket. A Dixon Landing Chevron gas station in the city of Milpitas, California sold the
$425 million ticket
. California Lottery are waiting for the ticket-holder to come forward to claim the life-changing jackpot.
Staggering bonus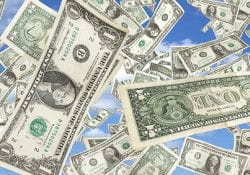 The winner's ticket features the numbers 17, 49, 54, 35, 1, in addition to the Powerball number 34. The California Lottery will award the Dixon Landing Chevron gas station a $1 million check for selling the
winning Powerball ticket
.
$324 million Mega Millions jackpot
Milpitas is a city located in the northeast section of the Santa Clara Valley, where recently another lottery player scooped a $324 million jackpot. The fortunate player in question, Steve Tran, purchased the Mega Millions ticket at a gift shop in San Jose. Tran opted to take the prize in a lump sum, which was worth
$173 million after taxes
.