San Mateo retailer sold $225 million Powerball ticket
25-09-2014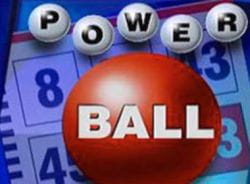 A retailer in San Mateo, California sold an extremely rewarding lottery ticket. 'Rewarding' is an understatement as it concerns a
$225 million Powerball jackpot
. The California Lottery will award the retailer a selling bonus check for $1 million.
Welcome present
The fortunate winner holds a Powerball ticket that matches all six numbers, leaving him or her with a $225 million windfall. "We are thrilled that one of our customers has become a
lottery ultimillionaire
", the owner of the Key Market store commented. The $1 million bonus obviously comes as a welcome present for Jack and Nancy Dehoff.
$11 million jackpot winner
Yesterday's Powerball drawing resulted in the winning numbers : 7, 14, 21, 24, 41, in addition to the Powerball number 26. Additionally, a retailer in Stockton sold a Super Lotto ticket that hit a $11 million jackpot. Both winners yet have to come forward to claim their
life-changing prize.