Rude awakening for Southfield lottery player
23-01-2014
It's amazing how one number can make such a great difference. This certainly applies to lottery numbers. Southfield resident Brenda Johnson thought she had won $2,604 in cash courtesy of a winning Daily 4 ticket, but the 62-year-old woman was
left with peanuts
.
No hard feelings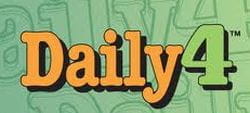 Johnson headed to the Michigan Lottery regional office to claim her cash prize, but all she got was a
lousy t-shirt
. "There are no guarantees in life, which is certainly the case when you play the lottery. Making mistakes is human," Johnson commented.
Big disappointment
The Michigan Lottery obviously felt sorry for the inconvenience. "We understand that Mrs. Johnson was disappointed when she learned about the
lottery mistake
. She thought she had won $2,604, while she hadn't," a spokesperson for the Michigan Lottery said.
Drawing responsibility
He added that the automated voice made a
mistake with the second number
, but that the screen displayed the correct numbers. The Michigan Lottery is accountable for the drawing, despite the fact that WDIV-TV hosts the Daily 4 drawing. For that reason, the lottery is responsible for possible mistakes with regard to the drawing.