Red or Black slot spills out £20,941 jackpot
30-10-2011
The Red or Black? slot has spilled out £20,941 in cash at Jackpot Joy. The lucky player in question, identified only as 'Lisa G', plans to use the money to finance her wedding. She will also treat herself to a new car. 'Lisa G' spun the reels of the Red or Black? slot game at her mother's house.
Rewarding fortune cookies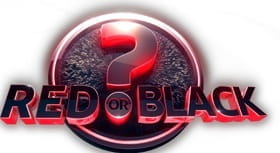 "The fortune cookies gave me access to the bonus round. One of those fortune cookies featured the progressive jackpot, according to the writings close to the plate of cookies. My mom ordered me to find the progressive jackpot. At that moment I could only laugh about it," she said.
Two young girls
"However, the ticket in the last fortune cookie said that I had won £20,941. At first we were speechless, but soon I started screaming 'no'. My mother joined the excitement and before we knew we were jumping up and down while shouting like two young girls," 'Lisa G' revealed.
Charity donation
The
online bingo
domain rewarded 'Lisa G' £25 in cash for describing and posting her triumph on the Jackpot Joy site. She plans to offer this cash prize to Alzheimer's Research UK.
Same car
"I already know which car I will buy. It's the same car that I wanted before I won the jackpot at Jackpot Joy. I can afford another car thanks to the
jackpot
cash. However, I will buy the car that I had my eye on before I hit the jackpot," the lucky winner commented.