Penny slot machine spills out $1 million jackpot
22-04-2012
A 51-year-old gambler has scooped a jackpot worth $1,129,009.20 at the Jackson Rancheria Casino & Hotel. The construction worker wanted to repair a broken window, but rain put a spanner in the works. Therefore, Alberto Lopez drove to the casino and played one of the penny slot machines.
$1,129,009.20 in cash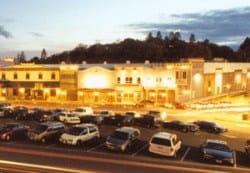 "Lopez wagered $100 and span the reels of the one-armed bandit. His initial winnings ranged from $45 to $350, when all of a sudden he won $1,129,009.20 in cash," read a statement from the
Jackson
Rancheria Casino & Hotel. The construction worker was overwhelmed by the impact of the staggering jackpot. Lopez will use the cash prize to buy something nice for his mother, in addition to pay off some bills.
Rewarding slot machine
Penny slot machines have now spilled out nine jackpots worth more than one million Dollars since their appearance at the Jackson Rancheria Casino. In 2010, a female gambler took home $2.9 million in cash courtesy of a penny slot machine at the Planet Hollywood. Another winner, who opted to remain anonymous, bagged $3.5 million. That fortunate punter hit the jackpot while playing a Wheel of Fortune slot at an Atlantic City-based gambling venue.
More than 1,500 slots
The Jackson Rancheria offers gamblers 33 gaming tables and 9 poker tables. Additionally, there are more than 1,500 slot and video poker machines at the Northern California-based casino.
Poker
fans should definitely try their luck at the 24-hour poker room. Gamblers love to play at Jackson Rancheria thanks to the impressive games inventory and friendly staff.