Pasco County town in commotion over $590.5m winner
26-05-2013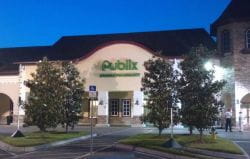 A small town called 'Zephyrhills' is in commotion thanks to a winning  Powerball ticket. He or she has become significantly richer after winning the
record jackpot worth a whopping $590.5 million
. The lucky ticket was sold in Zephyrhills, which is located in Pasco County, Florida.
Winner's identity
David Bishop, speaking on behalf of the Florida Lottery, noted that the winner's identity will probably be revealed. Actually, Florida legislature requires the state lottery to announce the winners' names. "Normally it takes a while before they step forward as lottery winners first consult their financial or legal adviser," Bishop said.
Still in the dark
He added that a Zephyrhills-based supermarket sold the fortunate Powerball ticket. Maria Brous, speaking on behalf of the store, revealed that they didn't know who had bought the ticket. However, they are delighted that one of their customers has become an instant millionaire. The probability of winning the
Powerball jackpot
was a long shot at 1 in 175.2 million.