Online slot fan cashes £102,255 at Betsson Casino
06-10-2014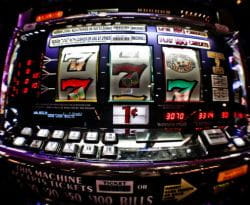 For most people Monday is the worst day of the week. A Betsson Casino customer will definitely enjoy this week's first day of work after
cashing £102,255
. The fortunate player in question bagged the jackpot while spinning the reels of an online slot.
Rewarding online slot session
A spokesperson for Betsson Casino revealed that the winner was enjoying the game on his smartphone when he hit the jackpot. He decided to play an online slot shortly before going to sleep last night. The Salisbury resident cashed out after winning a staggering £102,255 from an
original wager of £6.25
on the online slot.
Popular online casino
Betsson Casino is a popular gambling site partly because of the many payouts. So far this year, the rewarding online casino has awarded £17 million in staggering cash prizes. Additionally, Betsson Casino treats its players to a wealth of fun games, including a huge number of
online slots
.