Online bingo player lands £5.8 million jackpot
16-12-2012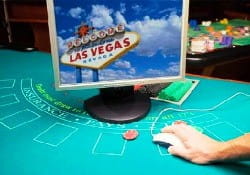 An online bingo fan has bagged a
life-changing windfall worth £5.8 million
. John Orchard wagered only 30p at the online gambling site. The online punter from Long Sutton, Lincolnshire revealed that he would treat his daughter to a house.
Unbelievable
"Suddenly my account balance had climbed to almost £6m and I decided to withdraw it right away. You never know, it could have easily been an error. I called the online gambling site and they said I had won the £5.8 million jackpot. It's still unbelievable. I have decided to quit my job and it will definitely be a special Christmas," Orchard commented.
House instead of iPad
Before winning the jackpot, the 60-year-old gambler had planned to treat his daughter to an iPad. Now he will buy her a more fancy Christmas gift, while he will also get a new house for his mother. This case proves again how rewarding online gambling can be. Last week, we reported about another
online gambler who won €904,495 at Unibet Casino
.