Oklahoma City jackpot winner robbed at car wash
27-03-2014
Jackpot winners can be a tempting target for criminals who often try to steal the gambling winnings. An Oklahoma City resident had cashed $2,400 at a casino, after which two criminals attacked the jackpot winner at a car wash.
Gambling winnings saved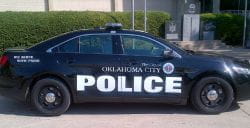 The victim had left the casino with
$2,400 in winnings
, according to local media. He decided to stop at a car wash, before meeting a friend, whom he had told about the jackpot. Two men robbed the casino player and stole both his wallet and cell phone. Surprisingly enough, they didn't steal the $2,400 he had won.
One down, one on the run
In the meantime, Oklahoma City Police have arrested one of the attackers. The investigation into the
violent robbery
is still underway. Police in Oklahoma City are appealing for assistance from the public in locating the other attacker, who is still on the run.