No $27 million jackpot thanks to slow lottery machine
30-01-2015
Meet Joel Ifergan, who nearly cashed $27 million thanks to a winning lotto ticket in 2008. The Canadian resident thought he had purchased the ticket just in time, but the lottery machine processed the entry
seven seconds after the deadline
. That's what we call a rude awakening.
Bad luck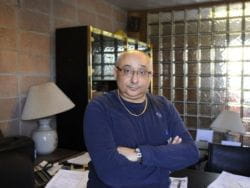 The winning ticket featured all numbers of the May 23 drawing. Loto-Quebec refused to award the $27 million jackpot as the ticket was for the May 30 raffle due to the slow lottery machine. The Quebec lottery agency awarded the lotto prize to another player.
Slow lottery machine
Ifergan decided to take the case to court, which has cost him so far $100,000. The Canadian man believes he is entitled to $13.5 million as he purchased both entries one minute before the deadline. Ifergan claims that the slow lottery machine was the reason why he missed out on the
multimillion jackpot
.
Purchase with approval
The owner of the retailer noted that the
machine in question was outdated
, which would explain why the second ticket was processed seven seconds after the deadline. According to court records, Ifergan agreed to buy the second ticket although it was printed after the deadline.