No £1 million jackpot for unlucky EuroMillions player
24-09-2015
There's nothing more frustrating than missing out on a staggering cash prize. A lottery player from Devon will soon experience a similar disappointment after
failing to claim a £1 million windfall
. The EuroMillions ticket in question expired last night, according to lottery officials.
Lucky break for good causes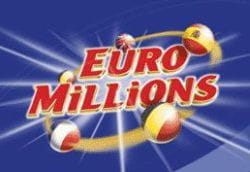 The lottery player purchased the winning ticket at a North Devon-based retailer in March. However, the six-month deadline for claiming the
life-changing fortune
expired Wednesday night. For that reason, the lottery will use the unclaimed cash prize + interest to support projects involving the local, regional and national heritage of the United Kingdom.
Multimillion jackpots unclaimed
"Lots of jackpot winners fail to claim their prize, despite our efforts to encourage players to check their tickets to avoid massive disappointments", a spokesperson for the lottery commented. These are two examples of
jackpots that were not claimed
:
A bonanza worth £63.8 million back in late 2012
A ticket-holder failed to collect a £12 million jackpot in November 2013