Niagara Falls duo accused of lotto scam
10-10-2013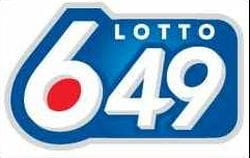 Joanne Galella and her father are in trouble as they face allegations of unlawfully claiming a lotto jackpot. The 34-year-old woman reportedly redeemed a $7 million lotto ticket that belonged to a group. Authorities
smelt a rat
as there were signs that the lucky ticket was purchased by a group.
Group members scammed
The Ontario Lottery and Gaming Corporation informed provincial police about the fraud allegations. Further investigation showed that 64-year-old Frank Galella formed part of the group that bought the
winning Lotto 6/49 ticket
. Galella reportedly ordered his daughter Joanne to redeem the ticket, thus conning the fellow members of the group.
Father and daughter arrested
Ontario Provincial Police detained Galella and his daughter. They both have been indicted on counts of fraud, in addition to charges of unlawfully claiming a jackpot. Frank Galella also faces charges for stealing a lotto ticket. A spokesperson for the Ontario Lottery and Gaming Corporation confirmed that the
$7 million jackpot
was won in the lotto draw on July 31 this year.