New Jersey pair picks up $10.5 million lotto jackpot
07-08-2013
The Pick 6 lotto has provided a fortunate pair from Sparta Township, New Jersey with a multi-million jackpot. Karen and Edward James have claimed a
$10.5 million jackpot
thanks to a winning Pick 6 ticket. The Jameses have opted to take the prize in a lump sum. After taxes, they will take home $5,215,114.
$10,000 bonus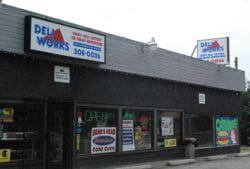 They purchased the fortunate ticket at a local Deli Works store. The New Jersey lottery will award the retailer a selling bonus check for $10,000. Three years ago, the same store sold a winning Cash 5 ticket and the lucky
lotto player
in question took home $1.5 million in cash.
Additional prizes
The New Jersey lottery also awarded 25 prizes worth $1,796 for matching five numbers. In the meantime, the Pick 6
jackpot has soared to $2.7 million
. Karen and Edward James said they would use the new fortune to treat their family to a cruise, but they declined to make additional comments.