Minnesota couple claims $11.7 million lotto windfall
10-09-2014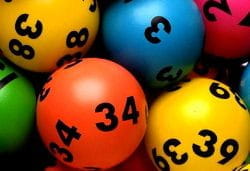 Hot Lotto is a popular game among gamblers due to the massive jackpots. Joe Meath and his wife Rhonda have born witness to that fact with a
smashing $11.7 million jackpot
. The couple from Bethel, Minnesota bought the lucky ticket at a local gas station.
Much more than expected
51-year-old Rhonda noted that she had always believed that someday they would big time, but not a jackpot of that magnitude. Her
instinct proved to be right
as they took home $11.7 million in cash courtesy of a winning Hot Lotto ticket.
New car and donation
"Lady luck was finally on our side. I never expected to win such a staggering prize", Rhonda Meath said. They will donate some of their new fortune to the St. Paul Police K-9 Foundation. Additionally, the
Minnesota couple
intends to buy a new car, while Joe will continue to drive around in his truck that has recorded almost 300,000 miles on its odometer.