Megabucks ticket hits $12.6 million windfall
20-03-2015
Gambling enthusiasts are familiar with the rewarding Megabucks slot machines. However, Megabucks is also the name of a popular lottery game. Ask John and Patricia Cason, who took home a whopping
$12.6 million
in cash courtesy of a winning Megabucks ticket.
Shocking discovery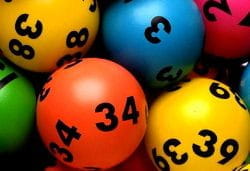 The couple from the small town of Beaverton (Oregon) purchased the ticket at a local grocery store for the March 14 draw. They waited five days before verifying the numbers. It was obviously a huge shock when John and Patricia discovered that they had won the
life-changing Megabucks jackpot
.
Millionaire maker
The Beaverton couple headed to the Oregon State Lottery office in Salem to collect their $12.6 million windfall. A spokesperson for the Oregon State Lottery noted that the Megabucks game made its debut in late 1985. Since that date, the lottery game has produced
246 millionaires
, which shows how rewarding it can be to buy Megabucks tickets.