Megabucks player cashes $4 million thanks to $4 ticket
19-04-2013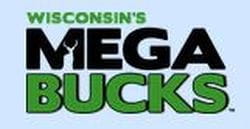 The Megabucks lottery game has produced another millionaire after Michelle Grant hit a
$4 million cash prize
. Michelle Grant purchased the lucky ticket in Kewaunee, which rewarded her the life-changing jackpot. She checked the drawing results the day after she bought the $4 ticket. At first, Grant was speechless, but soon she started screaming with joy.
Retirement and small holiday
Her partner Dean however finds the
huge jackpot
a bit frightening. They plan to use the money for their retirement, while their children will also benefit from the cash. Dean revealed that they will consult a financial advisor, and the couple also intends to enjoy a nice holiday. The Denmark resident has chosen to receive the payment as one lump sum which after taxes comes to $2 million.